What Sets Royal Couture Dry Cleaners Apart?
Our mission is simply to offer the finest of couture dry cleaning and repair services, all under one roof. To accomplish this, we emphasize excellence through craftsmanship, assuring that the work performed is the best possible and that our customer's expectations are always met or exceeded. Quality though Craftsmanship.
Knit garments are measured, blocked & de-pilled with each cleaning
Couture & fragile items are hand cleaned when necessary
Specialty items, including purses & handbags, are hand detailed by skilled craftsmen Crystal Clear Solutions
Virgin solvents used with each cleaning
Whites stay brilliantly white
No solvent odors left in your clothes
Garments won't shrink Meticulous Garment Finishing
No shine, seam impressions or double creases
You can trust your finest couture gowns and articles to Royal Uncommon Attention to Detail
Inspectors assure that there are no loose hems, broken or missing buttons
Personal preferences saved in an individual customer profile Personalized Inspections
Every order is inspected to assure that we followed your specific instructions
We really do listen to you & attend to the smallest details!
Exquisite Packaging
Sweaters, leathers, napkins, purses, blankets, etc. are returned to you in our custom breathable storage bags!
Garments are individually wrapped & tissue padded
Custom hangers & clip hangers used generously Full Complement of Services
Servicing the discriminating consumer properly includes much more than spot removal
Specialty services include leather and suede cleaning, handbag cleaning and repair, shoe repair, costume jewelry repair, silver smiting, and reknitting, to name a few.
All services are performed in-house by skilled artisan technicians Five-Star Customer Service
Our Customer Service Department always strives for the same "5-Star Customer Service" offered by world-class resorts, including regular pick-up and delivery at your location.
Our family own 3 generations history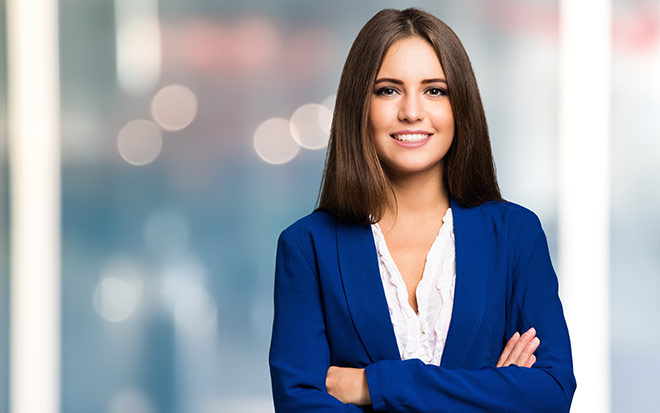 Royal Couture Cleaners is always ready for a challenge on any type of garment. For more than 3 generation now there is no stain or damage is too big or too small for us to evaluate. Each and every item entrusted to our care is treated with the utmost respect, from the mundane to the sublime. We vigilantly protect wardrobes, investments, and memories. French Dry Cleaning at Royal Couture Dry Cleaners, our highly trained professionals routinely inspects every garment for problem areas and provide special attention when and where it is needed. Garments will be cleaned and inspected with incomparable attention to detail. Each item is carefully evaluated to determine the best cleaning approach. For the most delicate of fabrics and trims, entire hand cleaning may be considered. Professional stain removal, constant filtration, and virgin distilled solutions keep fabrics looking like new. Detailed hand finishing and re-inspect to assure that the designer's intent will be maintained. At Royal Couture Cleaners, we take care to hand-finish rolled edges on hems, lapels, collars and sleeves. We leave no button, pocket or seam impressions during pressing. Buttons, hook-and-eyes, snaps, buckles, hems, seams and shoulder pads are regularly examined. Any issues are addressed by repair or replacement as necessary. Garments are received with the guarantee that they are ready-to-wear. Premium Shirt Service There are many components involved in achieving the perfect shirt. Bright whites, vivid colors, crisp collars and cuffs, properly aligned French cuffs, accurate starch levels, smooth plackets, and button inspection are just some of the factors that require constant attention. Our premium Shirt Service demonstrates our attention to these myriads of details by providing properly-sized collar stays, repairing missing, cracked, or broken buttons, and mending seams or holes. Cuffs and collars are always pressed with precision. At Royal Couture Cleaners the perfect shirt is not an accident—it is the result of the concerted efforts of many players. Suedes and Leathers Royal Couture Cleaners also specialize in cleaning suedes and leathers such as jackets and shearlings.
We have experience with such designers as Yves Saint Laurent, Coach, Fendi, Chanel, and Dr. Bubble to name just a few. Suedes and leathers are arguably the most complex and challenging items to process for dry cleaning. Each garment must be carefully assessed for its specific needs and limitations. The natural beauty of the skins brings with it a lack of homogeneity and a level of unpredictability that does not exist with most fabrics. Our experts strive to return your garment to as close to its original texture and color as is possible. After being gently cleaned, by hand, if necessary, the natural oils depleted during the cleaning process are replenished in finishing. This multi-phase process sets us apart from the "typical" leather cleaning service. Repair Services Leather, shoe, purse and jewelry repair are not services typically offered by cleaning service providers. Our Master Dry Cleaners with over 80 years' experience confidently perform all kinds of leather, suede, handbag, shoe and jewelry repair. Many of our dry cleaning services are performed in-house, minimizing cost and turn-around time.